Tanzania
In Tanzania we collaborate with our partner FT Kilimanjaro.
FT Kilimanjaro
FEMI founded this local association in 2009. We remain closely involved and currently hold the majority of votes on the Board of the organisation.
FT Kilimanjaro's goal is to utilise an integrated concept to develop the villages, one in which the villagers' participation and ownership are key.
Since the start of the project, the village of Mtakuja has become independent, and now only receives guidance from a distance. A loan has also been made available to help promote agricultural activities. This loan was only made possible thanks to our partner's six years of investment into the local community, raising the people's income, self-awareness, participation and responsibility. This was a highly successful scheme.
In the meantime, the concept has been replicated and launched in phases across four more villages.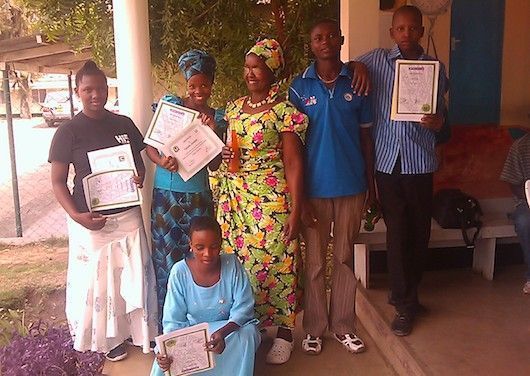 Zero-Kap projects in Tanzania
Agrics
Agrics is an agri-focused social enterprise with operations in Kenya and Tanzania where we currently work with about 30,000 smallholder farmers. Agrics facilitates their access to farm inputs through credit bundles that include certified seeds, quality fertilizer, poultry, tractor and extension services. Throughout the season, Agrics Officers provide extension support to ensure that the farmers get maximum return on their investment toward better yields. See more at: http://www.agrics.org/#sthash.Qe7mrM9g.dpuf
Zero-Kap has provided Agrics with a loan in order to serve more farmers in Tanzania.
RUCEPO – Chanika Village
RURAL/URBAN CULTURE AND ENVIRONMENTAL PROMOTION ORGANIZATION (RUCEPO) is a local bee-keepingproject with a relation to the existing small coffee, banana and sunflower production.
It concerns about 100 households. This is acknowledged by the government which supports the scaling up of the beehives and generating additional income by selling honey.
FT Kilmanjaro Lower Moshi
Loan to provide entrepreneurs with zero-interest loans for the start-up or expansion of their small businesses and a few medium size businesses in Lower Moshi. This to stimulate businesses in the area in the long term, contributing to increase the local economy, create jobs and raise incomes.