NEPAL
We work with two local partners in Nepal: Karuna Nepal and SVSI.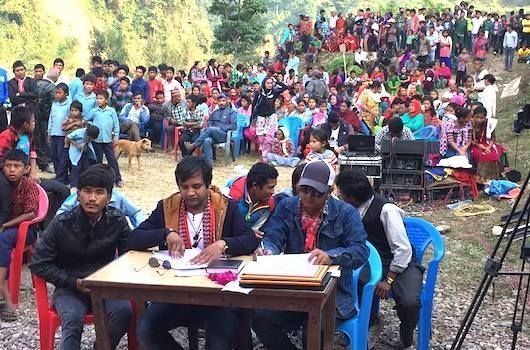 SVSI – Siddhi Rural Development Project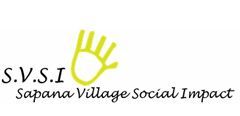 SVSI started a major project in 2016, entitled the Siddhi Rural Development Project. This scheme was launched following the example of the 'Learn from the Best' project in Peru run by Pachamama Raymi. SVSI and Karuna representatives visited this project Peru in 2016 to acquire useful inside knowledge and experience. They wrote-up a project proposal upon their return, setting out how a similar project could be set up in Siddhi under the auspices of Pachamama Raymi. Peer learning by participating in competitions informs the basis of the concept. The local community, they believed, could be stimulated into improving their circumstances and conditions regarding health, accommodation as well as security of income.
 
 Max -Femi project
In 2017, the Karuna Foundation started a new 3-year integrated project together with the Max Foundation in the Sunsari district. Max Foundation sponsors the WASH, health, nutrition and gender activities. As of 2018, FEMI sponsors the livelihood; education and empowerment activities.
The Femi part of the MAX-Femi project concerns :
1. Education:
    – Better inflow into education (also for disabled children)
    – Prevention of drop outs
    – Ensuring the progression and completion of secondary education
    – Working on adult illiteracy
2. Empowerment:
   – Involvement of local government in the project
   – Strengthening the identity and social participation of vulnerable communities by raising awareness of their rights
3. Improving income by:
   – Setting up or helping to set up Self Help Groups
   – encouraging the start up of small businesses
   – Providing skills and knowledge related training which increases the chance of a job
The long-term goal of the Max FEMI project is to help the most vulnerable community (Dalits) to live a more dignified life in a sustainable way. We do this by means of an integral/holistic approach to work together with the community towards independence. through:
– Health & WASH: by making the community aware of the importance of hygiene, safe motherhood and malnutrition: preventing unnecessary child mortality (Max – part).
– Education: leads to educated, developed young people => this has a positive effect on health, leads to income, independence and thus better quality of life / more dignified existence.
– Empowerment: by organizing and connecting the community, learning to participate, making them aware of their rights and connecting with the local government. This leads to dignity, development and independence.
– Economic/income generating: helping the community to improve their income leads to independence and opportunity to invest in education/development of their children.
In this project, too, the connection with the local government has been established and we are (via Zerokap) looking for MFIs that can provide for possible credit needs once they have been completed.
By linking the two concepts (MAX WASH and Holistic), we aim to create such a synergy with the ultimate goal to create an integrated model that we want to introduce other (poor) regions in the West in time.
Zero-Kap projects in Nepal
Organic Mountain Flavor (OMF)
Organic Mountain Flavor (OMF) is founded in 2013 by the Nepali entrepreneurs Samir New en Prakash Adhikari.
Their goal was becoming the first cost-effective ginger processors of Nepal and to offer the ginger farmers better prices and conditions.
OMF's goal is building several processing facilities for ginger and other products.