Partners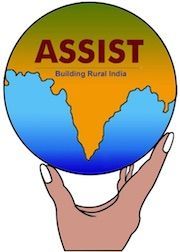 Partnership ASSIST stopped in 2022
The board of Femi decided to stop collaboration with ASSIST based on findings of an audit report into the organizational governance of ASSIST conducted by a third party.
Zero-Kap projects in India
ODAM – Tiruchuli – (Tamil Nadu)
ODAM started in 2006. It concerns a project to improve the living standard of vulnerable women. 21 families – 104 people – benefit from this project. The women use the loans primarily for keeping goats and exploiting small shops.
ORD – Arni Taluk ,Thiruvannamalai District (Tamil Nadu)
Since 1990 Organization for Rural Development develops and realises projects which aim is to improve the living standard of the very poor. The project goals are improvement and accessibility of education for children, women's development and information on water and hygiene. The realisation of these projects is through women Self-Help-Groups.
Preed – Tamil Nadu
People's Organization for Rural Health, Education and Economic Development, Tamil Nadu. The loan is used for granting loans to women's Self-Help-Groups. After the repayment by the SHG the money is used for granting new loans.
Vinmathee – Trichy District (Tamil Nadu)
Zero-Kap is collaborating with Vinmathee since 2006. Vinmathee is dedicated to women of vulnerable groups in India. The women keep goats and cows for meat and milk.
WORD – Tamil Nadu
Women's Organization for Rural Development grants microcredits to women Self-Help-Groups.