Impression of the work of ASSIST
Gurralamadugu en Manginapudi
A start was recently made with supporting the integrated development of Gurralamadugu and Manginapudi villages. This project is expected to run until 2022.
Once again the villages' aspects and issues will be scrutinised and ideas developed. This will be done in close collaboration with the village residents by setting-up Village Development Societies and Women's Self Help Groups among other things.
A local social worker will be on hand at all times to encourage awareness of the project.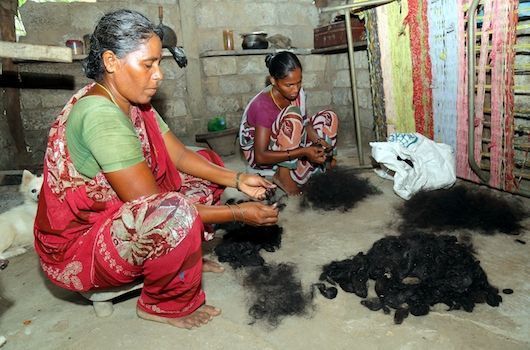 Medical checks for children
Medical Checks for Children (MCC), in collaboration with our partner YMWS in the Kolkata region has organised four annual medical examinations looking at around 1000 children on each occasion.
The checks take place at the schools run by our partner YMWS.
The concluding examination will take place in 2018. At MCC they are pleased with the level of awareness raised with both parents and teachers. Collaboration with a local dentist has also rescued a lot of children from toothache!
The project with YMWS has ended and a new project with Assist is started.
More information http://www.medicalchecksforchildren.org/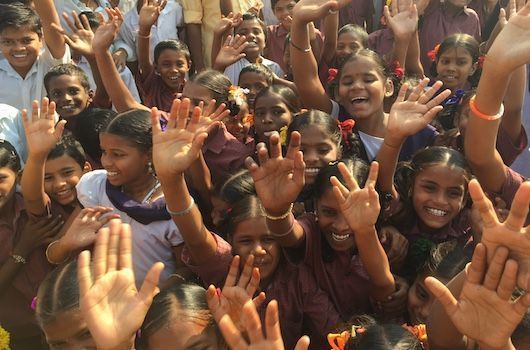 Zero-Kap projects in India
ODAM – Tiruchuli – (Tamil Nadu)
ODAM started in 2006. It concerns a project to improve the living standard of vulnerable women. 21 families – 104 people – benefit from this project. The women use the loans primarily for keeping goats and exploiting small shops.
ORD – Arni Taluk ,Thiruvannamalai District (Tamil Nadu)
Since 1990 Organization for Rural Development develops and realises projects which aim is to improve the living standard of the very poor. The project goals are improvement and accessibility of education for children, women's development and information on water and hygiene. The realisation of these projects is through women Self-Help-Groups.
Preed – Tamil Nadu
People's Organization for Rural Health, Education and Economic Development, Tamil Nadu. The loan is used for granting loans to women's Self-Help-Groups. After the repayment by the SHG the money is used for granting new loans.
Vinmathee – Trichy District (Tamil Nadu)
Zero-Kap is collaborating with Vinmathee since 2006. Vinmathee is dedicated to women of vulnerable groups in India. The women keep goats and cows for meat and milk.
ASSIST – Andhra Pradesh
Assist is our partner in Andhra Pradesh. In addition to and as a part of the holistic village development Assists grants microcredits. Zero-Kap is supporting Assist by suppling a loan free of interest.
WORD – Tamil Nadu
Women's Organization for Rural Development grants microcredits to women Self-Help-Groups.